Incorporating Color in Small Spaces
A little color can go a long way when it comes to brightening up a room! No matter which part of your home you're looking to spruce up, we have you covered. This week, we're partnering with Medina from @howe.homes to help you incorporate pops of color into any space!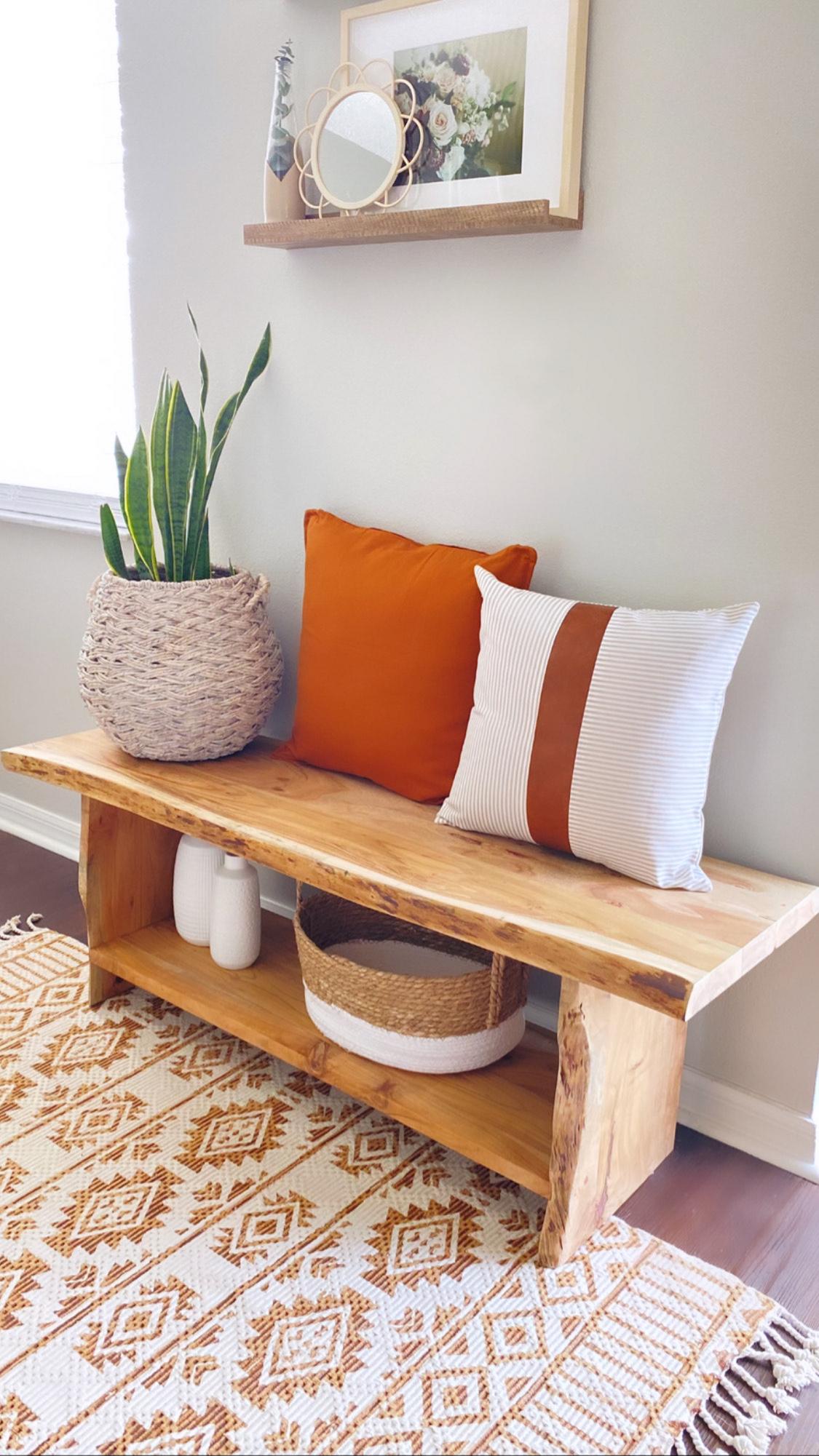 Depending on the size of the space, it's important to choose one or two accent colors and run with those so as not to overwhelm the area. This is particularly important when mixing patterns (which we highly recommend to add interest!). Complement your accent colors with warm, neutral tones for a cozy oasis.
Maximize your space by incorporating baskets and utilizing furniture with storage options, such as this amazing bench Medina found at Home Centric for under $200. She perfectly complemented its natural look with accent pieces like these white vases, this tasseled rug and this two-tone basket – all of which she found for under $50 total!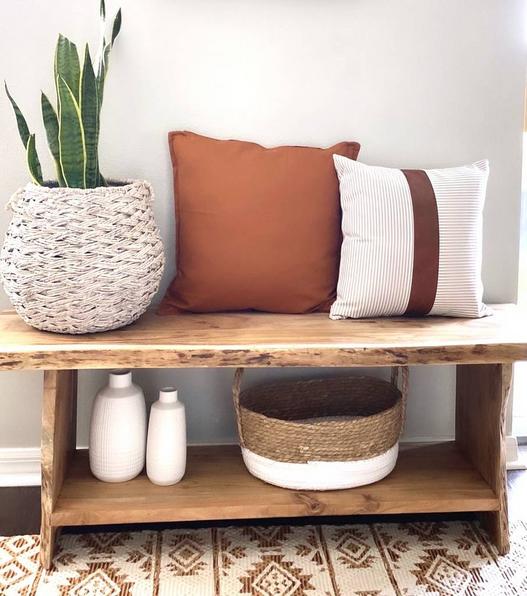 Less is more, so find decor that stands out. The unfinished edge on this table Medina picked up at Home Centric adds a lot of appeal to her entryway without taking up too much space. (Plus it was only $100 – can't beat that!) She completed the look with unique décor finds in different textures, like this runner, hand sculpture and candle for under $40 total!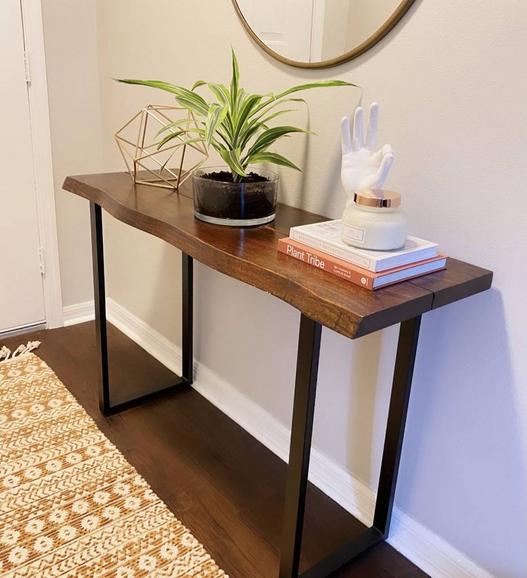 By incorporating this orange book and some subtle gold tones into the space, she was able to bring the look full circle.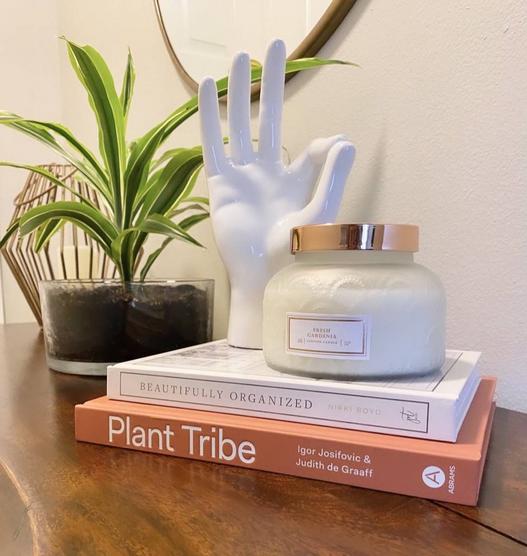 We hope this has inspired you to play with color, patterns and textures in your home! At Home Centric, we're all about inspired living for less. Check out our store locator to find your nearest store, and stay tuned each week for more fun tips!
Thank you to Medina from @howe.homes for partnering with us on this post.