Whether you're looking for a space to curl up with a book or simply relax and unwind, there's nothing better than a happy corner in your home. This week, we're partnering with Alexa and Elizabeth from @alexa.elizabeth.style to help you turn any corner in your home into your happy place!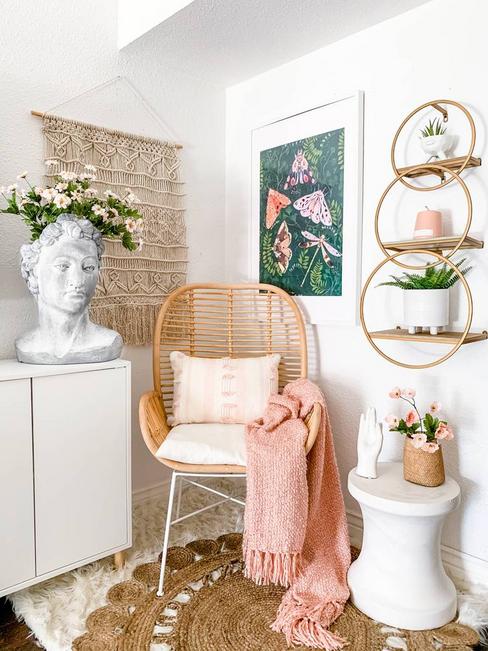 Comfort is key.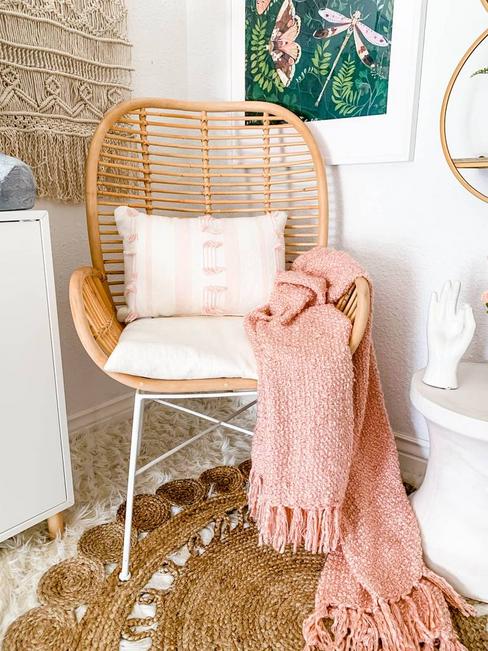 First things first – make your space comfortable! Determine your seating area and then add elements to make it cozy. We love this throw pillow and blanket Alexa and Elizabeth scored for under $20 each! They fit the color scheme perfectly, and the tassels on this boucle throw are such a fun detail.
Not only do these simple additions make the space feel more welcoming, but they also add a happy vibe to the overall look of the space.
Maximize your space.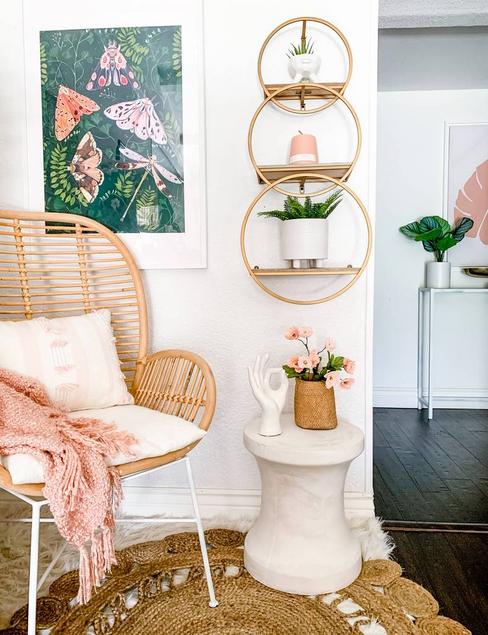 No matter what size corner or nook you're working with, it's important to choose pieces that will work together. Alexa and Elizabeth scored this fun vertical shelving that helps add height and create a clean, uncluttered look. They also picked up this white stone table for under $40 – the perfect piece that adds both style and function. Not only can you can use a side table to place some additional décor items, but it can also double as a place to set your coffee or tea.
Make it you.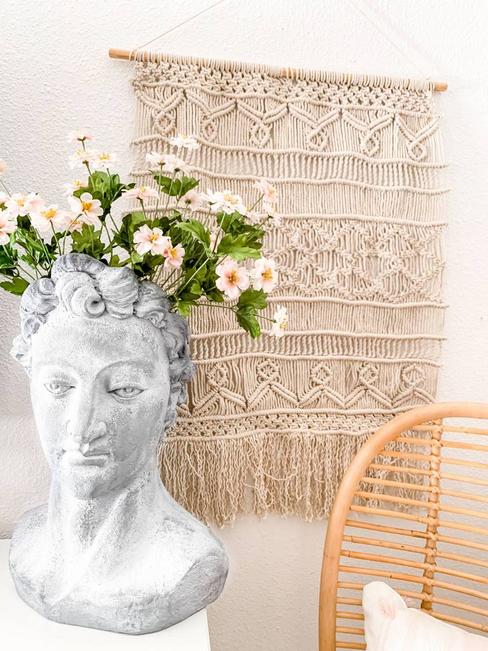 Contemporary, modern, farmhouse – you name it, we can help you style it! Home décor is a great way to express yourself, and we love the way Alexa and Elizabeth highlighted their unique style with this macramé wall hanging and bust planter. What a perfect way to complete the look!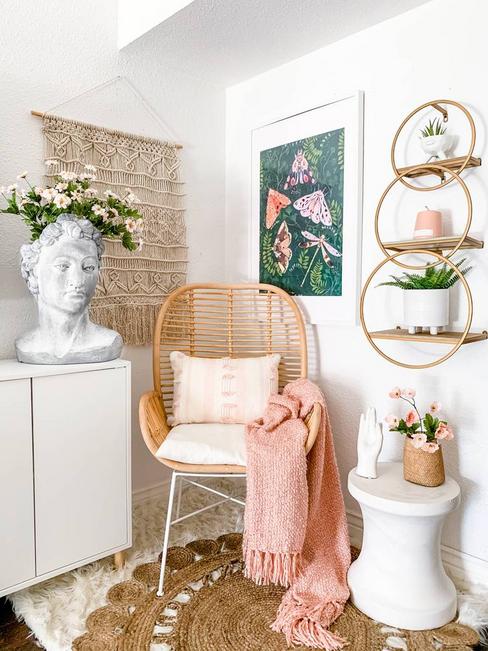 We hope this has inspired you to create your own happy spaces around your home! At Home Centric, we're all about inspired living for less. Check out our store locator to find your nearest store, and stay tuned each week for more fun tips!
Thank you to Alexa and Elizabeth from @alexa.elizabeth.style for partnering with us on this post.